Security Risk Assessments
Security Risk Assessments
Panoramic Risk Profile View
Our experts have in-depth knowledge of compliance, privacy, security, and regulatory frameworks based on their years of experience working healthcare, finance, and retail industries. We bring years of practical experience with real-world corporate, data breach and investigative matters. We have deep knowledge of the cyber risk associated with your industry and will use that to give you a 360 degree view of your organization risk profile.
Our proprietary software uniquely positions us to assess strengths and risks in the context of your operational priorities, risk tolerances and threat landscape. We will review your organization's information security program, from policies and procedures to human factor influences to technical controls.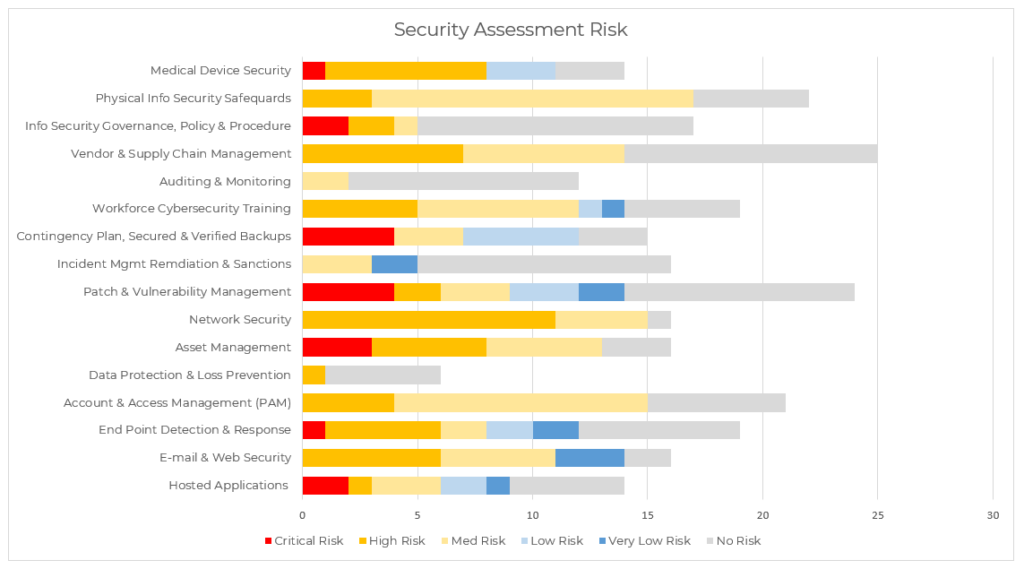 Review policies, procedures, previous security reports, etc., to determine the security controls, processes and technology solutions in place to protect ePHI.
Analyze current security measures to determine if these controls, processes and technology solutions are aligned with the requirements of the HIPAA Security Rule's administrative, physical and technical safeguards.
Document gaps in controls, processes and technology solutions using the NIST Cybersecurity Framework as guidance (described below). We will also recommend potential safeguards and solutions to reduce the risks we identify.
Prioritize findings in terms of likelihood of occurrence and impact to compromise the confidentiality, integrity or availability of ePHI and, therefore, should be addressed first.
Report findings in a comprehensive report that documents our methodologies, summary of data collected, findings with a scoring model and recommendations.